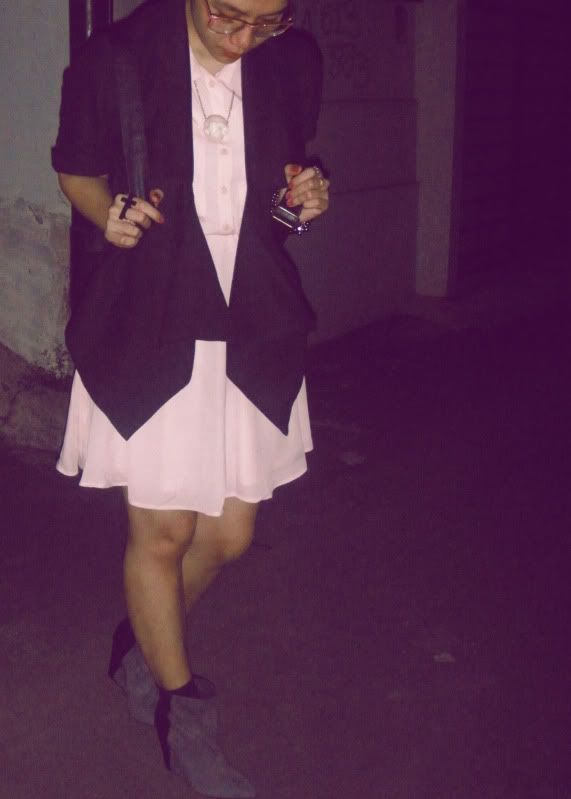 dress:felicia's pluffy; blazer:bloop; shoes:aldo; assorted accessories
loving how this dress for its great 'bright almost white' color and it's actually baby pink. and i rarely love soft pink because it reminds me of a part in my past i don't like to present in my history presentation but this one is special because surprisingly, it looks kind of sporty. and yes, i come back to the habit of wearing my favorite backpack because, well, why not!
my boss joked and said sorry for introducing you to her. and i don't mind with the fact that the two of you are sort of together. i don't dislike her either, she's a nice person. and i still don't like your girlfriend. but i definitely have no regret with the situation of you 'dumping' me. the truth is, i'm too good for you and you don't worth my boyfriend's disappointment. plus your dick doesn't amuse me. thank you!